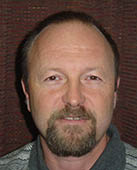 Romano Migliarini – President
Born 11th April 1957 in Lugano. After technical and computer training he has been engaged in social and humanitarian work. After 10 years' experience as a volunteer in Goiàs State in Brazil, he returned to his homeland and lives in Claro with his children Ray and Maya, and is also the grandfather of a lovely little girl. He is responsible for the security and maintenance of the Foundation Madonna di Ré which looks after disabled people. He is specialized in the management of NGOs and has taken part in international congresses on various themes. Interests: Gemology, Music, Jazz.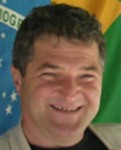 Ivano Monti – Vice-President
Born 31st August 1959 in Lugano. After finishing school in Lugano at the age of 16, he undertook a career in the Merchant Navy. In 1989 he returned to Switzerland and together with his father opened a financial fiduciary where to this day he is responsible for finance. Having travelled the world with his work on ships he is well aware of the imbalances and particular needs of the developing countries of the south. He is married, with two children, and lives in Ronchi di Cademario, where, as a hobby, he produces prestigious Ticino wines with his father.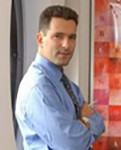 Daniele Wälti – General Secretary
Born 1st July in Sorengo. After completing his studies in computer technology at the Polytechnic of Zurich he has carried out various activities in the information sector. At the moment he runs a computer advisory company in Lugano. He is also active in the fields of aviation and gemology. As well as contributing much to ATMA with his knowledge of information technology and ability to solve logistical problems, he has always been present as a volunteer in ATMA's promotional activities in Switzerland. He is happily married and is the father of a four-year old son.
Interests: flight instructor, gemology, judo master, triathlon, mountaineering, horse-riding, volunteer work.