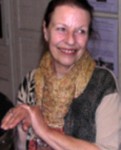 Ruth Grueniger
Born 12th September 1945 in Zurich. She moved to Ticino as a young girl and completed her studies there before training in banking. After various periods abroad, in England and Scotland to learn English, and in France to learn French, she diversified her professional activities as general and managerial secretary. Her subsequent stay in Congo aroused much sympathy for the poorer populations of the southern hemisphere and she has always been sensitive to the problems of the poor and to the preservation of basic values.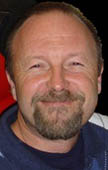 Romano Migliarini
Born 11th April 1957 in Lugano. After technical and computer training he has been engaged in social and humanitarian work. After 10 years' experience as a volunteer in Goiàs State in Brazil, he returned to his homeland and lives in Claro with his children Ray and Maya, and is also the grandfather of a lovely little girl. He is responsible for the security and maintenance of the Foundation Madonna di Ré which looks after disabled people. He is specialized in the management of NGOs and has taken part in international congresses on various themes. Interests: Gemology, Music, Jazz.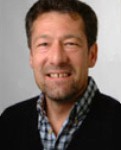 Luigi Gianini
Born 12th November 1957 in Lugano. He has spent several years in the German part of Switzerland, and has also studied and worked abroad for short periods. He is engaged in various public and private spheres, which are particularly concerned with teaching, education and health. He is qualified in Social Services, with a degree in clinical and pedagogic psychology and specialized in psychotherapy. He is active in various social health organizations as well as in scholastic and professional education: he is presently vice-president of the Swiss Association of Caycedian Sophrology, committee member of the Afasi – the Italian-Swiss Association of corporate teachers, and a member of the Italian-Swiss section of the School Council for Further Education in social psychiatry. His passion for mountaineering and for nature in general brings him also into touch with organizations concerned with sustainable development, and environmental and social ethics.